Blogger Positivity Campaign: Introduction Post
I couldn't resist signing up for this campaign when I came across it. Jillian at
Jillian's Books
came up with this idea to spread love and confidence among the blogging community. I haven't been blogging for long, but I wanted to be a part of something so positive and hopefully help uplift other bloggers out there!
Anyway, to kick things off, let's start with an intro!
The Bookworm and The Blog
I am Cilla, a Pisces, Potterhead, writer, and book hoarder. Paved With Books was born about six months ago, when I looked up at my family's ridiculous amount of owned books and thought that perhaps reading the books they love is one way to understanding them - and myself - better. While the reading is all about my family, I hope this blog will help me connect with other bookish people around the world. Plus, I love reading, I love writing, so it makes sense to start writing about reading!
I'm making an effort to pick through my unread pile rather than buying new books, so I end up with a little bit of everything. When I get books for myself, I gravitate toward YA and fantasy, but I also like a good mystery and contemporary.
Fun fact about that picture above: the author of the book is a professor of mine, and I got him to sign it for me. It's all about the psychological benefits of the seven deadly sins, backed up by dozens of research - a pretty cool read all around, though it did get me some weird looks when I was reading it at the airport!
The Location
At the moment, I blog from Surabaya, Indonesia. It is not the touristy part of Indonesia with the beaches and gorgeous views; it is the metropolitan part where it is too hot and there are too many motorbikes. That said, I get to complain about it because it's my home. A visitor does it and I tend to go 'rawr' on them. xD
Who/What Made Me The Reader I Am
My parents are my biggest influence when it comes to reading. When I was a toddler, my parents read me fairytales and fables. They say the first story I loved - to the point that I knew when to turn the page of the book even though I couldn't read for myself - was Sleeping Beauty. I like to think this is why, to this day, I love fantasy as a genre. More than that though, the fact that my parents keep a library in our house is the biggest reason I'm such an avid reader.
Who/What Made Me Decide to Create a Book Blog
A friend on Goodreads,
Cam
, started posting her reviews, and I loved reading them. That was the first lure. By following her link, I started reading her blog, and the term 'ARC' popped up somewhere there. I asked her about it, and she told me about NetGalley. The idea that you could get free books in exchange for giving it your honest opinion was the second lure. I couldn't shake the idea after that, but it took me about six months before I actually took the leap.
What are your thoughts on the blogosphere today?
I'm still a baby to the blogosphere, but everyone I've interacted with has been really kind.
5 random facts about you?
Disney animated movies make me happy, especially the classics. Beauty and the Beast is my favourite, but I also have a soft spot for Tangled and Tarzan.
I currently teach English as a Second Language. It's challenging, but it also makes me more protective of people who struggle with English. You don't realise how difficult a language is until you see people trying to learn it from scratch.
I have been a member of a play-by-post Harry Potter RPG site for six years.
Hugh Jackman is my ultimate celebrity crush.
I love Nancy Drew video games. I'm absolutely terrible at them and always need help, but I LOVE them.
5 favorite books you've read and loved?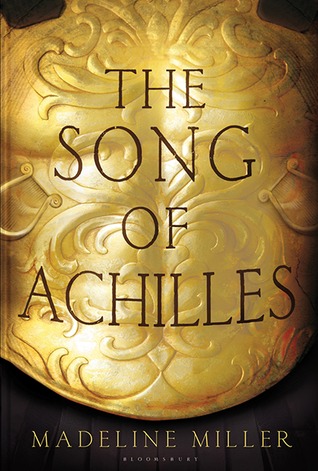 5 favorite book bloggers!
And we're off!
With this post, the campaign has officially started! Every Friday, from November 20th until sometime in December, there will be a post on this blog contributing to the campaign. Also, check out the links on
this post
for the other 26 bloggers participating. I look forward to writing my part and reading everyone else's too!